We have just released new version of VolleyStation beta. This version introduces the following changes:
[New] Serve directions – new report providing summary of your serve performance, conveniently split by start and end zones.
[New] Ability to rotate court when scouting with either cards or codes
We added tooltips in many places through the application for ease of use.
Card match flow was improved to better handle lineup and match corrections.
We fixed many bugs and improved application performance
You can download latest version of VolleyStation from our site or wait for it to install using automatic updates. Check your applications title bar to see current software version.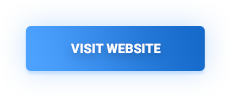 We would also like to take this chance to thank everybody who takes part in this test and submits feedback. Your help is invaluable in making VolleyStation into the best statistic software for volleyball. We are working hard to bring you new features as fast as possible. Follow our profiles on social media to not miss future announcements.